Philosophy for our times: cutting edge debates and talks from the world's leading thinkers
Power, politics and science
We rely on experts in every field. Yet from economists to climate scientists they hold wildly disparate views. Might the very idea of objective knowledge be illusory and expertise be a form of institutional power? If we were more skeptical would it lead to democracy or bring chaos?
The route to understanding
From Cicero to Clinton, Shakespeare to Twitter, eloquence is power. But for some philosophers silence rather than speech is the means to approach the deepest puzzles. Might silence be the route to understanding and a better world? Or is this the reserve of saints, fools and madmen?
Beyond Truth and Falsehood
What is real?
For a century, logicians have argued that things are either true or false. Yet truth for one person can be a falsehood for another. Is it possible that truth is not about the nature of reality at all but describes what we think about what we say? Would such a heresy undermine meaning itself or liberate us to think afresh?  
Theories, Mysteries and Mistakes
Contradictions in reality
We assume our theories about the world are gradually uncovering the way it really is. Yet from quantum mechanics to post-structuralism, the reality the theories describe is contradictory. Should we conclude that the world is essentially unintelligible? Or is it simply the theories that are mistaken?
Reality in flux
From everyday objects to the stars, the world of things appears stable and fixed. Yet for quantum physics and the ancient philosopher Heraclitus nothing remains the same. Rather than a framework of things might the world be essentially fluid?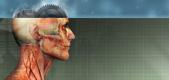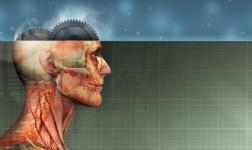 Metaphors of the body
From Descartes' view of the heart as a pump to Dennett's conception of the brain as a computer, our understanding of the body is permeated with mechanical metaphors. Is it an error to believe that the body is a machine? Should we find a new adventure in alternative metaphors of the body, or would this be a romantic illusion?