Philosophy for our times: cutting edge debates and talks from the world's leading thinkers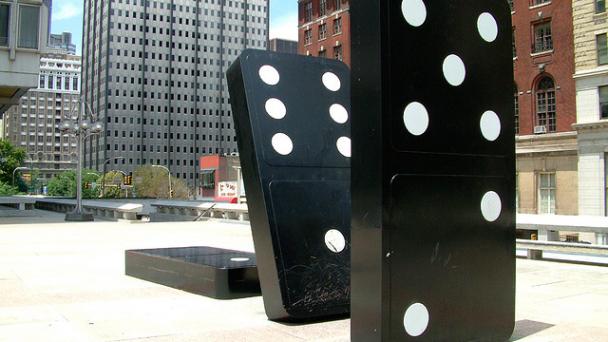 You have watched your monthly limit of videos.
Join iai+ for free
to view an unlimited number of videos and articles.
This Debate
Chris Bateman, Harry Eyres, Don Paterson. Felicity Evans hosts.
Children play freely and imaginatively but most of us forget how to, or abandon, this sort of play as adults. Should we be more playful? Is playfulness a source of creativity and presence or are there good reasons for leaving it behind?
The Panel
Award-winning poet Don Paterson, Financial Times columnist Harry Eyres, and author and game designer and philosopher Chris Bateman find themselves at play with play.
What to Watch Next
Jump to what you want to see in the debate
Play is essentially freedom but equally needing bounds

Defends foolishness and silliness as creativity and freedom

Play as interactive pursuits between readers and writers of poetry

Is child's play different to adult's play?

Rules, play and playfulness

The purpose and future of play
Copy and paste the code below to embed or link to this video.
Video Seek

Converted to a link which jumps to that point in the video

Example: 00:34

Bold Text

Example: [b]Bold[/b]

Italic Text

Example: [i]Italics[/i]

Underlined Text

Example: [u]Underlined[/u]

Website link

Link to another website or URL

Example: [url]http://www.website.com/[/url]