Philosophy for our times: cutting edge debates and talks from the world's leading thinkers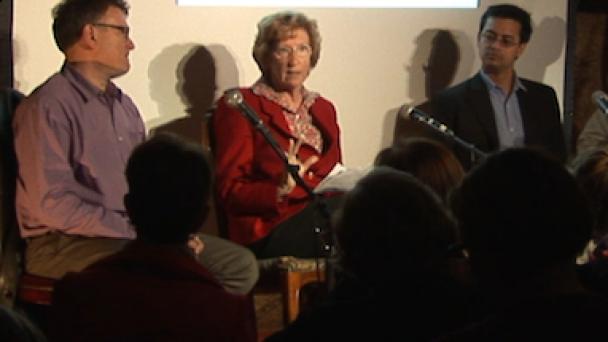 You have watched your monthly limit of videos.
Join iai+ for free
to view an unlimited number of videos and articles.
This Debate
Richard Bentall, Molly Meacher, Mark Salter. Rana Mitter hosts.
From ADHD to binge eating, celebrity worship syndrome to sex addiction, new types of mental illness are increasingly in the public eye. But what is mental illness?  Are we in danger of medicalising normal human behaviour or offering recognition and treatment to those whose suffering would once have been ignored?
The Panel
Night Waves presenter Rana Mitter keeps order as clinical psychologist and psychiatry critic Richard Bentall, Baroness Molly Meacher and controversial consultant psychiatrist Mark Salter debate the extent of mental illness.

In association with the Maudsley Philosophy Group.
What to Watch Next
Copy and paste the code below to embed or link to this video.
Video Seek

Converted to a link which jumps to that point in the video

Example: 00:34

Bold Text

Example: [b]Bold[/b]

Italic Text

Example: [i]Italics[/i]

Underlined Text

Example: [u]Underlined[/u]

Website link

Link to another website or URL

Example: [url]http://www.website.com/[/url]