Philosophy for our times: cutting edge debates and talks from the world's leading thinkers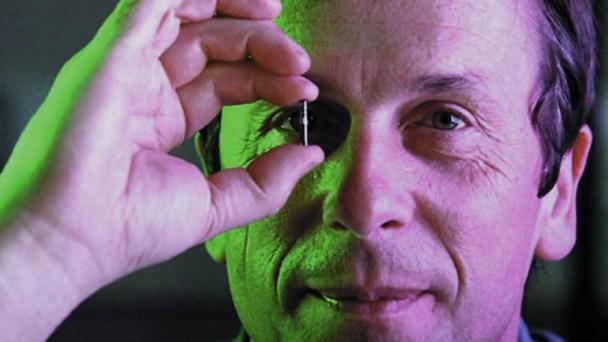 You have watched half an hour of our debates and talks on iai tv. To watch more than an hour of video per month or more than 20 mins of any one video you need to join iai+. Joining iai+ is free and gives you free unlimited access to iai tv and iai news.
Sign up to iai+ now, it only takes a minute.
You have watched your maximum monthly limit of videos. Join iai+ to view an unlimited number of videos on iai tv and articles on iai news. Joining iai+ is free and only takes a minute.
Sign up to iai+ now.
This Debate
Eva Aldea, Luciano Floridi, Angela Saini, Kevin Warwick. Quentin Cooper hosts.
From the wheel to the iPad, we see technology as the driver of progress. But is technical innovation as important as we think? Is it mankind's salvation, or has a technological arms race taken the place of meaningful human goals?
The Panel
Leading cybernetics expert Kevin Warwick, cultural theorist Eva Aldea, science journalist Angela Saini, and philosopher of information Luciano Floridi take technology to task.
What to Watch Next
Jump to what you want to see in the debate
Former cyborg embraces the potential of technology to change humanity.

Science journalist argues for liberation through technology.

Luciano Floridi

The Pitch

Philosopher of information fears technology replacing human thought.

Cultural theorist sees technology as an evolutionary force.

Should machines think for us?

Should we be afraid of technology?
Copy and paste the code below to embed or link to this video.
Video Seek

Converted to a link which jumps to that point in the video

Example: 00:34

Bold Text

Example: [b]Bold[/b]

Italic Text

Example: [i]Italics[/i]

Underlined Text

Example: [u]Underlined[/u]

Website link

Link to another website or URL

Example: [url]http://www.website.com/[/url]