Philosophy for our times: cutting edge debates and talks from the world's leading thinkers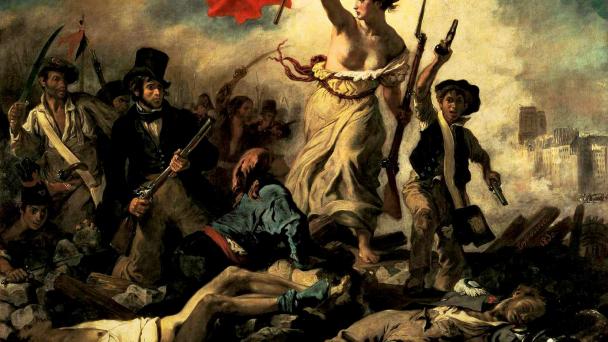 You have watched your monthly limit of videos.
Join iai+ for free
to view an unlimited number of videos and articles.
This Debate
Neal Ascherson, Maurice Glasman, Anatole Kaletsky, Minette Marrin.
What do the principles of the French revolution mean to us today? Do liberty, equality, fraternity still have a guiding role to play in European politics, or has our complex, globalised present rendered these ideals redundant? If so, what should replace them?
The Panel
Radio 3's Katie Derham asks columnist Minette Marrin, economist Anatole Kaletsky, historian Neal Ascherson and political theorist Maurice Glasman to reassess the Englightenment's sacred principles.
What to Watch Next
Jump to what you want to see in the debate
Sorority and the trifecta of liberty, equality and fraternity

Revolution is a state of mind

Anatole Kaletsky

The Pitch

We are currently in the middle of a revolution

Maurice Glasman

The Pitch

Revolutions are abhorrent and impossible

Revolutionary ideals today

Revolutionary ideasl tomorrow
Copy and paste the code below to embed or link to this video.
Video Seek

Converted to a link which jumps to that point in the video

Example: 00:34

Bold Text

Example: [b]Bold[/b]

Italic Text

Example: [i]Italics[/i]

Underlined Text

Example: [u]Underlined[/u]

Website link

Link to another website or URL

Example: [url]http://www.website.com/[/url]