Philosophy for our times: cutting edge debates and talks from the world's leading thinkers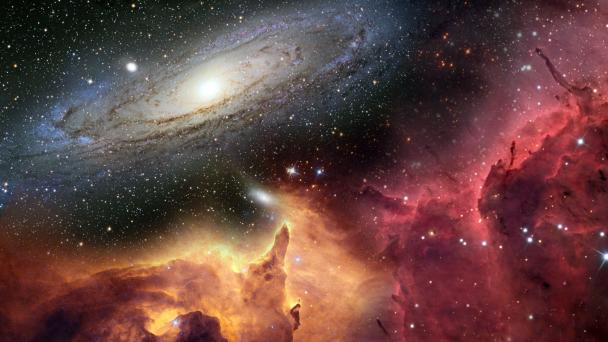 You have watched your monthly limit of videos.
Join iai+ for free
to view an unlimited number of videos and articles.
This Debate
George Ellis, Laura Mersini-Houghton, David Wallace. Hilary Lawson hosts.
From the size of an electron's charge to the cosmological constant, the universe appears to be mysteriously fine-tuned to support life. Can dark matter or infinite parallel universes explain why the world exists, or are such questions fundamentally insoluble?
The Panel
Templeton Prize-winning cosmologist George Ellis, theoretical physicist Laura Mersini-Houghton and Oxford philosopher David Wallace dispute the origins of existence.
What to Watch Next
Jump to what you want to see in the debate
Laura Mersini-Houghton

The Pitch

Our world exists as one of many

This question is unanswerable

Science will never explain why the world exists
Copy and paste the code below to embed or link to this video.
Video Seek

Converted to a link which jumps to that point in the video

Example: 00:34

Bold Text

Example: [b]Bold[/b]

Italic Text

Example: [i]Italics[/i]

Underlined Text

Example: [u]Underlined[/u]

Website link

Link to another website or URL

Example: [url]http://www.website.com/[/url]