About IAI Academy
IAI Academy represents a new kind of learning: one in which the most celebrated and original scholars present their knowledge in a forum accessible to everyone.
In an era where information is available online to all, the goal of the IAI Academy is not to promote knowledge about the past, but new ways of thinking.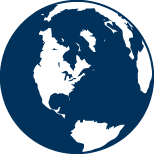 Our Courses
IAI Academy courses break the convention that lectures should be devoid of opinion. Our courses give an understanding of contemporary thinking in the fields of Philosophy, Science, Politics and Arts.
Find a course