Monday 6th February - 06:00 PM GMT
The Debate: An Unprecedented Experiment With Money
Printing Money, Paying the Price
Printing money is usually seen as a disastrous strategy.  But central bankers claim pumping unprecedented amounts of cash into the economy after the 2008 crash and during the Covid crisis, through Quantitative Easing or QE, saved us from disaster.  Increasingly critics argue it was instead a fundamental mistake.  Studies show the result has been a decade long asset bubble mainly benefitting the wealthy, and that it initiated the current cost of living crisis well before the Ukraine invasion gave it a further spike.  Former Fed Chair Alan Greenspan claimed QE had no positive impact on the economy and called it a failure.   

Should we conclude that QE was a decade long mistake and central bankers do not know what they are doing?   Is the refusal of central banks and governments to criticise QE a sign of dangerous group think?  Do we need a new economic theory, or was QE a necessary intervention which staved off financial meltdown?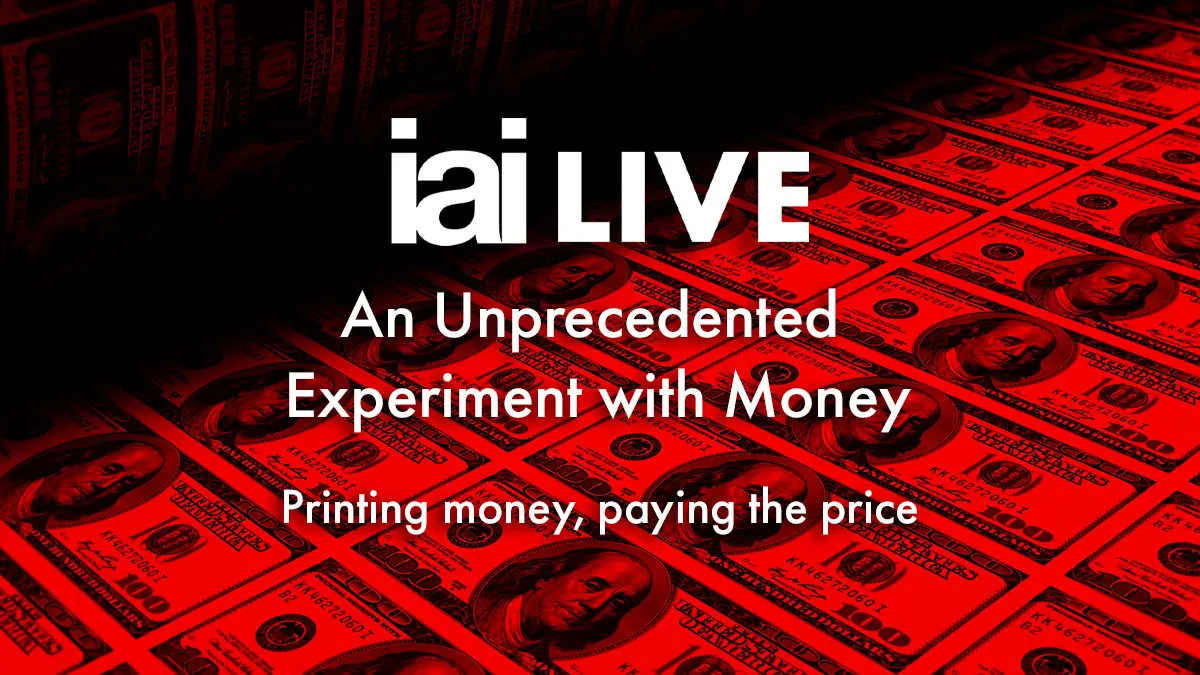 An IAI Live ticket, or Premium Live subscriber access, gets you into to all the events part of IAI Live: The Headline Debate, The Solo Talk, The Opening Interview, two documentary screenings, and music.

Premium Live subscribers can join all IAI Live events for free, no need to book.

Or tickets for IAI Live January are just £4.99 and include access to all the evening's events, screenings and performances. Book now.