Monday 10th January - 05:00 PM GMT
The End of Everything
Should we abandon the dream of a theory of everything?
Join a radically expanded IAI Live in January to debate, dance, and discover at evenings at the cutting edge.
Philosophy has often been seen as a hunt for a theory of everything, a single grand narrative that explains it all. In recent times science has had its own supporters for a theory of everything. Yet no theory of everything in philosophy or science has been forthcoming. And is it even possible? It would after all, have to include itself. Can we conceive of a universe that also includes its causes and laws? Can a universe have no before and after, no 'outside'? And isn't a theory of everything itself bounded by its particular culture, language and mode of thinking?
Should we abandon the dream of a theory of everything and see it as an illusion born of hubris? Is the mistake not with the idea of a full explanation, but with the idea of 'everything', or as the Greeks would have said 'the One'? Or is it just possible that as Stephen Hawking once believed a theory of everything is just round the corner?
World-leading scientists Michael Shermer, Brian Greene, Sabine Hossenfelder and Eric Weinstein debate The End of Everything. Astronomer Royal for Scotland, Catherine Heymans, hosts.
Plus, theoretical physicist, famed futurist and bestselling author Michio Kaku joins us for an exclusive solo talk about science's quest for a unified theory of everything.
Each IAI Live event is a full evening of enrichment - discover new perspectives in our debates and talks, dance into the night with our music lineup, and travel the world with award-winning documentaries.
Explore our immersive evenings across four virtual stages, join the discussion in our exclusive speaker sessions, and make new friends in the live chat.
Big ideas in your inbox.
Updates from the world's greatest minds - plus offers and discounts.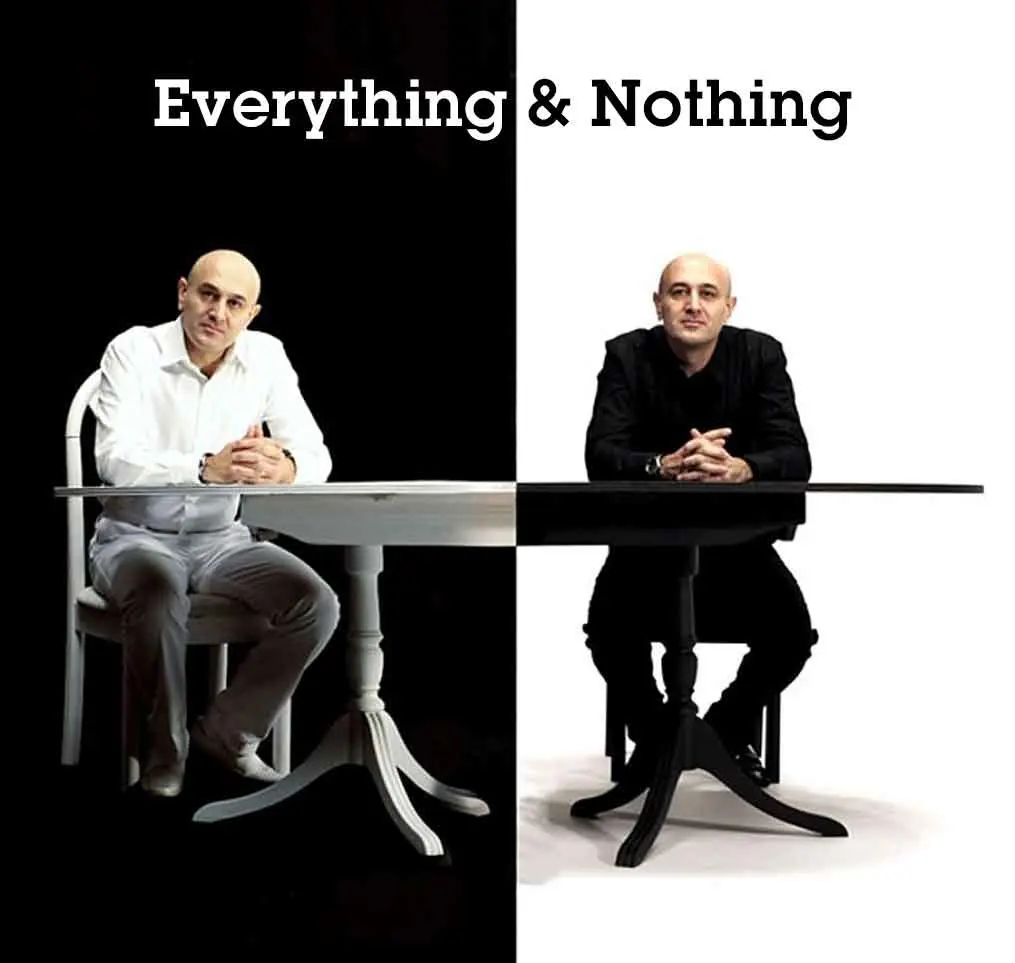 Everything and Nothing
Exclusive Documentary Screening
This series deals with two of the deepest questions there are - what is everything, and what is nothing? In two epic, surreal and mind-expanding films, Professor Jim Al-Khalili searches for an answer to these questions as he explores the true size and shape of the universe and delves into the amazing science behind apparent nothingness.
The first part, Everything, sees Professor Al-Khalili set out to discover what the universe might actually look like. The journey takes him from the distant past to the boundaries of the known universe. Along the way he charts the remarkable stories of the men and women who discovered the truth about the cosmos and investigates how our understanding of space has been shaped by both mathematics and astronomy.
The second part, Nothing, explores science at the very limits of human perception, where we now understand the deepest mysteries of the universe lie. Professor Jim Al-Khalili sets out to answer one very simple question - what is nothing? His journey ends with perhaps the most profound insight about reality that humanity has ever made. Everything came from nothing. The quantum world of the super small shaped the vast universe we inhabit today, and Jim can prove it.