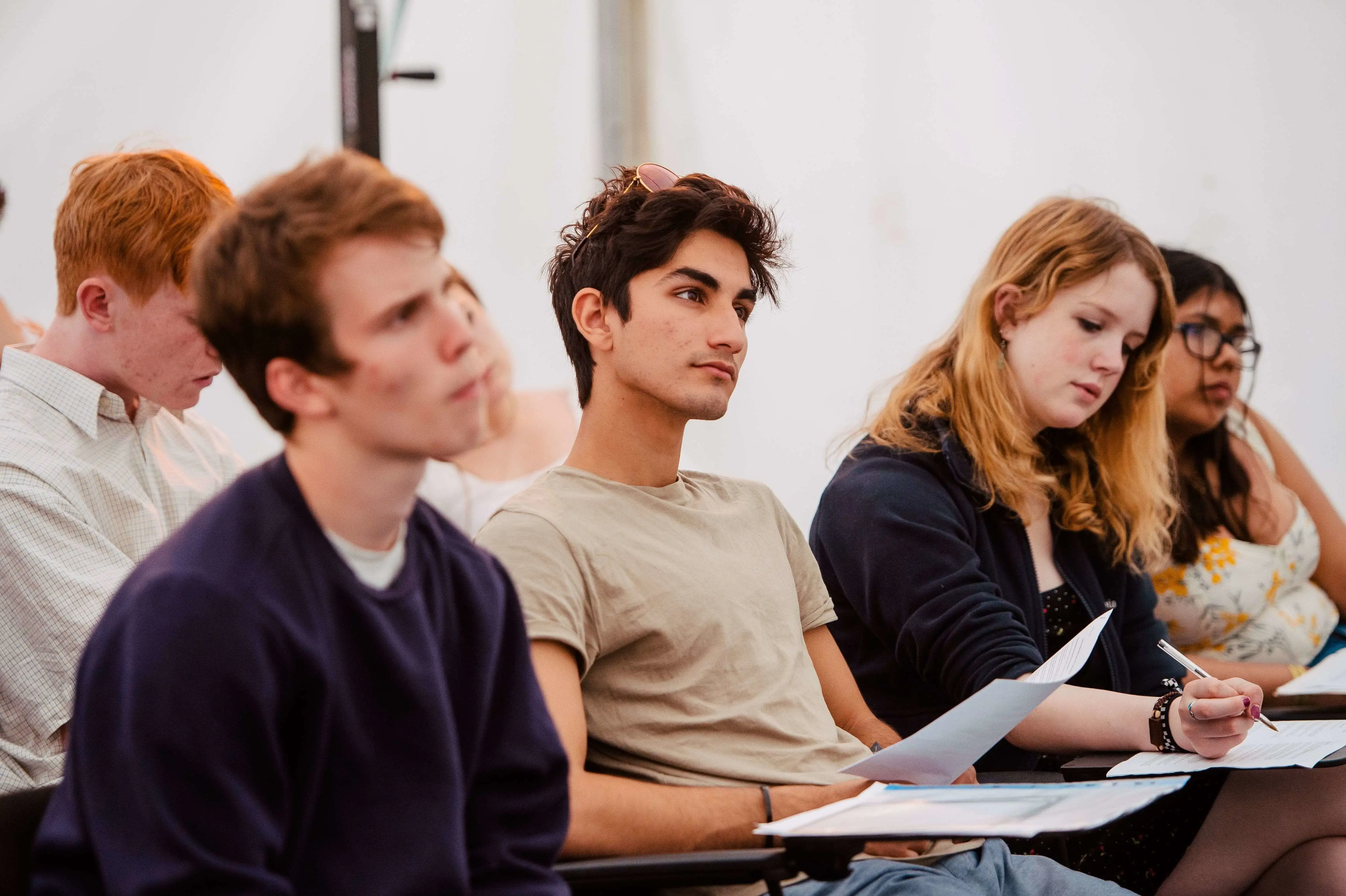 Upcoming Events
IAI School: HowTheLightGetsIn 2022
This September, we will welcome over 100 students into the School tent to experience a programme covering workshops and talks delving into philosophy, science, politics and arts. We also welcome an admissions tutor
Speakers TBA.
For bookings and enquiries, please contact us at education@artandideas.org.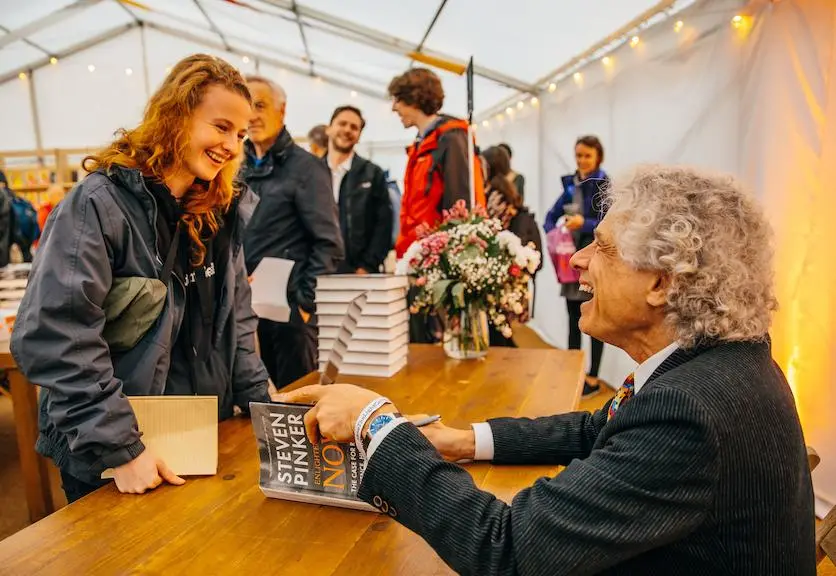 Recent Events
IAI School Online: HowTheLightGetsIn 2021
The IAI School Online programme was our biggest yet in May 2021! Over 200 students were able to participate in stimulating talks, debates, Q&As, and interactive workshops with high-profile academics and top UK University admissions tutors throughout the virtual festival programme.
Speakers included Vince Cable, Betty Sue Flowers, Chris Impey, Güneş Taylor and Kay Peggs.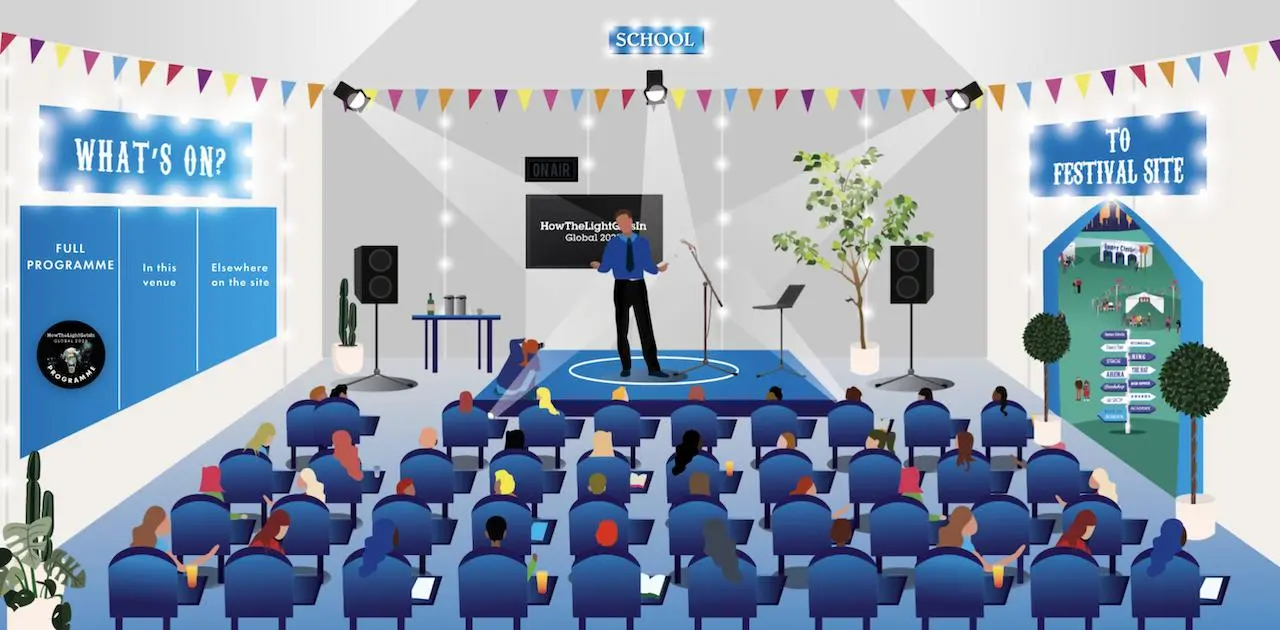 IAI School Online: HowTheLightGetsIn 2020
In September 2020, HowTheLightGetsIn Global 2020 welcomed its very first IAI School Online programme with a series of stimulating talks and workshops across 2 days.
We welcomed world-leading thinkers to our virtual school tent, to discuss everything from the existence of aliens to how to write a personal statement. Speakers included Philosopher of the Senses Barry Smith, distinguished Professor of Astronomy Chris Impey, and Founder-Director of the Manipal Centre for Philosophy and Humanities, Sundar Sarrukai.
For our bursary-funded students, our festival partners the Bank of England and Direct Line Group put on their very own interactive workshops.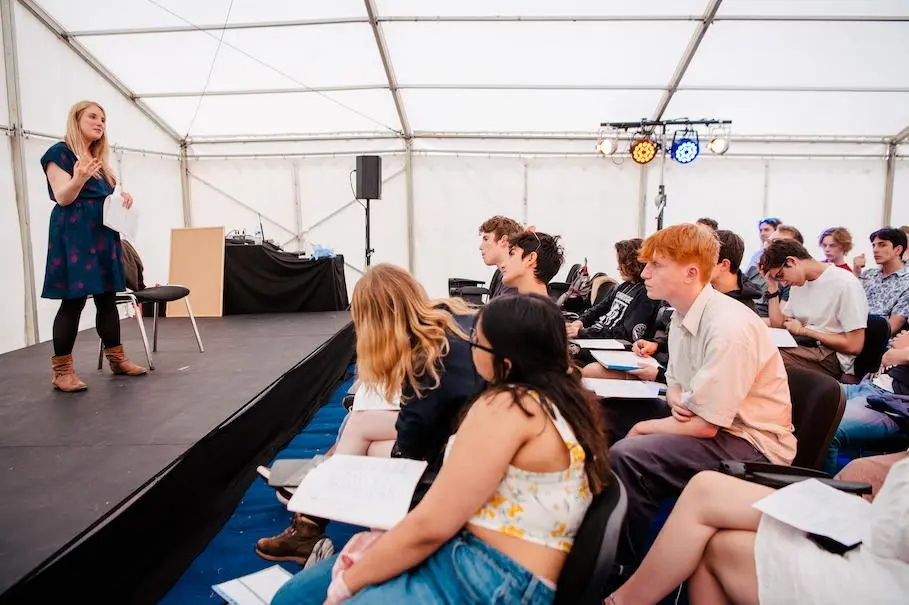 IAI SCHOOL: HOWTHELIGHTGETSIN 2021
Last September, our HowTheLightGetsIn London festival returned to the glorious grounds of Kenwood House on Hampstead Heath!
Students experienced a programme of debates, talks, workshops and Q&As led by a cast of world leading thinkers and educators drawn from the main festival programme. Sessions covered topics from core aspects of philosophy to the biggest challenges facing science, politics and wider culture.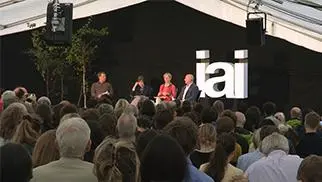 IAI School: HowTheLightGetsIn Hay 2022
In June of this year, we welcomed students to Hay-on-Wye for our biggest programme to date. From workshops with Barry Smith and Cindy Yu, to debate practice with Ben Burgis and conversations with Anders Sandberg and Isabel Hilton, there was a lot to get stuck into.