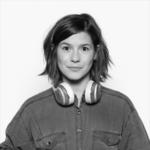 Güneş Taylor is a training fellow at the Francis Crick Institute, the London-based biomedical research centre. Güneş has debated the implications of genome editing in forums such as Fertility Fest, the Festival of Genomics, and Virtual Futures, as well as on the Guardian's podcast Science Weekly. In 2018, Güneş was awarded the Crick Public Engagement Prize for her efforts in the public communication of science.
If you want to join the world's leading thinkers debating the biggest ideas across Science, Philosophy, Politics and the Arts, get your ticket to HowTheLightGetsIn London 2022 here.
Last few tickets remaining!