Monday 8th August - 07:20 PM BST
Talk - The Pleasure of Suffering
What makes a truly good life?
What makes a truly good life? Instinctively, we may associate this with the pleasures we enjoy and moments of joy. Yet, psychology and cognitive sciencist at Yale University, Paul Bloom, disagrees. In an exclusive talk for the IAI, presents his radical theory on why a meaningful life needs suffering. Bloom outlines why the right kind of suffering sets the stage for enhanced pleasure and why, without chosen suffering, our lives would be empty--and worse than that, boring.
Tickets for IAI Live August are just £4.99 and include access to all the evening's events, screenings and performances. Book here.
IAI Live and Premium Live subscribers can join all IAI Live events for free, no need to book.
5.00pm
Documentary Screening - DOKBOX Cinema
The Mindful Revolution
5.15pm
Big Sofa Interview - The Lounge
The Exodus of Empathy
6.00pm
Headline Debate - The Arena
The New 10 Commandments
7.00pm
Meet The Speakers - The Lounge
7.00pm
Documentary Screening - DOKBOX Cinema
The First World
7.20pm
Talk - The Arena
The Pleasure of Suffering
7.30pm
Music - The Stage
Annie Dressner
Big ideas in your inbox.
Updates from the world's greatest minds - plus offers and discounts.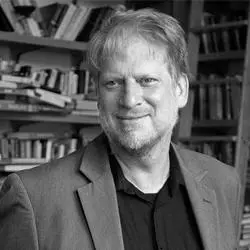 Paul Bloom
Paul Bloom is Professor Emeritus of Psychology and Cognitive Science at Yale University and Professor of Psychology at the University of Toronto. His research explores the psychology of morality, identity, and pleasure. Bloom is the recipient of multiple awards and honours, including, most recently, the million-dollar Klaus J. Jacobs Research Prize.