Programme
Each IAI Live event is a full evening's entertainment - featuring the headline debate, speaker sessions,  introductory talks, documentary screenings and the opportunity to join the debate yourself in our social spaces. All taking place within a totally unique virtual reality venue.

IAI Live is back for 2021, with our next event taking place on the 8th of March. Below find our past events, browse the high calibre debates IAI Live has had to offer, and get a hint of the big ideas our next events will explore.

You can get access to all these fantastic events with an IAI Live subscription, plus catch up on previous events on the IAI Player, for just £9.99 a month.
Language and Power
We think sharing experience is essential to being human.  At an individual level, we share experience to get to know others and understand them.  Political experience is shared to build community and solidarity.  Yet from the taste of an apple to giving birth, we know we cannot fully describe experience  to one who has not already had it.  And many now maintain the experience of discrimination and other cultures can only be understood by those who have experienced it. 

Is the idea that we can understand the experience of others the liberal fantasy of a white, male, privileged elite? Should authors limit their writing to experiences they have undergone or fall within their culture?  Or is this a recipe for division and conflict? And instead do all we can to share experience and build a common language to understand each other and the world?  
The Panel
John McWhorter is an American linguist, who claims many social problems faced by Black America are driven by black culture rather than external racism. Laurie Ann Paul is a philosopher, cognitive scientist and expert in transformative experience. Author of 'What you can't expect when you're expecting'. Kehinde Andrews is Britain's first Professor of Black Studies, an expert on empire who argues capitalism and The Enlightenment are profoundly racist. Mary Jane Rubenstein is a Professor of religion, philosophy, science studies and gender studies, specialising in the mythological and theological legacies in contemporary philosophy and science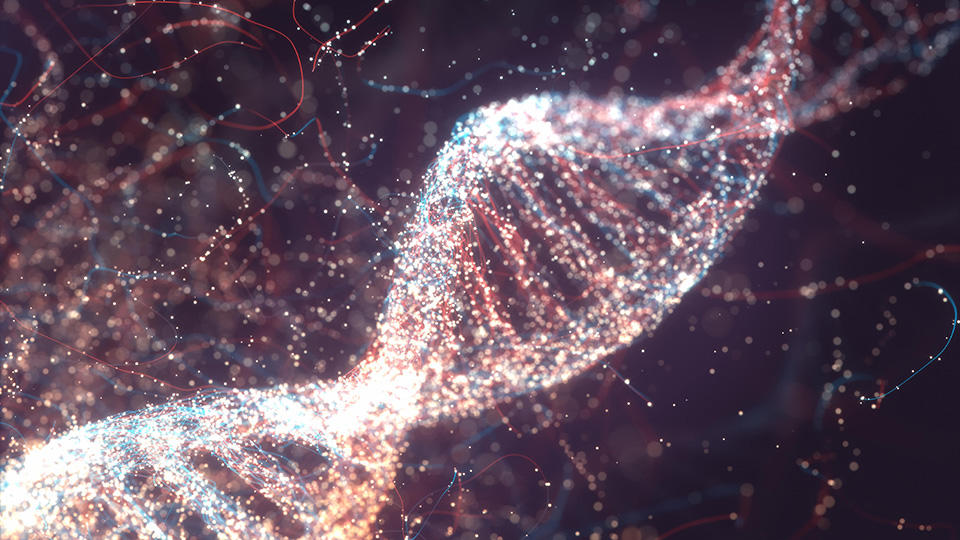 Designer Babies
Nazi talk of a master race and the atrocities it spawned, have led us to be appalled by the very idea of eugenics and its proposed manipulation of human reproduction to 'improve' the species.  Yet, 83% of women have pre-natal tests for 'abnormalities' including Downs, and if diagnosed the great majority then chose to have terminations.  While sperm banks allow the selection of characteristics that include, height, eye colour, ethnicity and education.

Are we hypocritical to condemn past figures such as Churchill for sympathising with eugenics while applying eugenic principles in our personal lives?  Should we regulate pre-natal tests, terminations, and sperm banks more tightly?  Or should we extend further our ability to precisely determine the character of our children?
Passion, Action and Hypocrisy (previous event)
From family feuds to Twitter tirades, many speak passionately about the need for change, and draw inspiration from individuals who risked life and limb for progress. Yet few act on their beliefs, other than the occasional vote, and many continue to participate in systems that they publicly condemn and deem unjust.
Are we cowards, hypocrites or worse? Should we accept that we don't have the answers and leave it to those elected to find solutions to intractable problems? Do we have to recognise that individuals don't have the capacity to change the course of history and find contentment in living according to our own values in our own lives? Or is it the duty of all citizens to act on our beliefs and do all we can to change society in ways we think necessary?
The Panel
Hosted by journalist and broadcaster Isabel Hilton,
American primitivist ecophilosopher John Zerzan, Novara Media co-founder Aaron Bastani, banker turned Buddhist nun Emma Slade, and former UK Liberal Democrat leader Vince Cable.
In association with:
The Survival Paradox (previous event)
We are working toward a true account of the universe, and the world we see around us is an accurate picture of reality.  Or so most of us believe. At the same time we think we, along with our experience, are a product of evolution.  Yet evolution is driven by survival not by truth.  Some scientists go further and argue that evolution rules out even the possibility that we experience an accurate and true account of reality.  

Should we conclude that while our biology enables us to successfully function in the world, our experiences and theories are illusions rather than truths?  Is the theory of evolution itself flawed, unable to account for the truth of the theory itself?  Or can we fashion a new account of ourselves that would give us a better way to understand both who we are, the process of evolution, and our relationship to reality?  
The Panel
Hosted by documentary film-maker David Malone.
Distinguished Professor of Philosophy Graham Harman, Associate Professor of History and Philosophy of Science Mazviita Chirimuuta, and cognitive psychologist Donald Hoffman.
Mon 23rd November
6:00 pm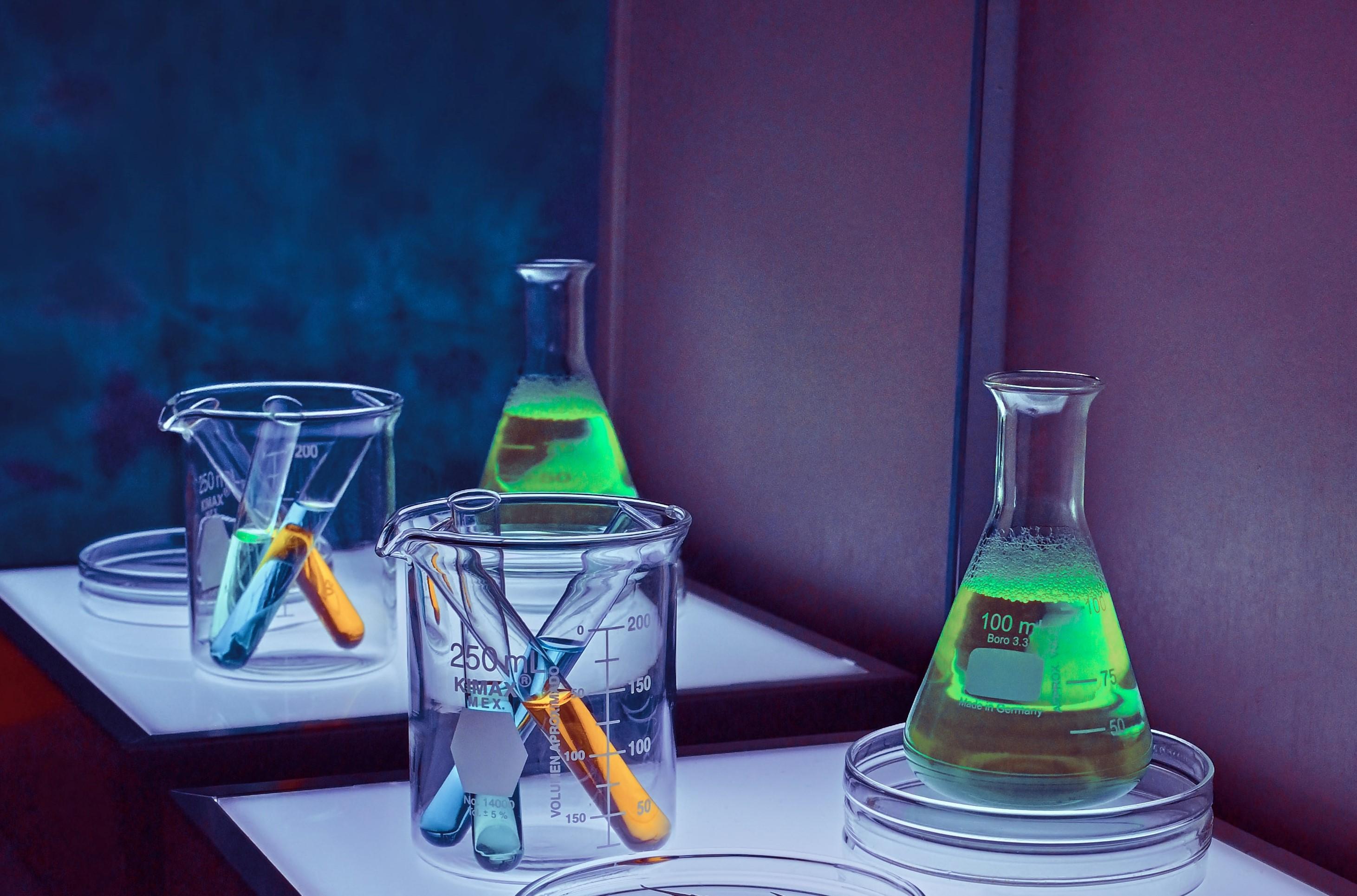 Our Saviour or Our Downfall (previous event)
From climate change to nuclear weapons, surveillance to resource depletion, science is increasingly in the firing line. As a result, many are highly critical of science and the organisations it is seen to sustain - from agribusiness and military spending to big pharma and big tech. Yet faced with a global pandemic the same critics look to science for the solutions, to find a vaccine, to create drugs to fight the disease, to efficiently manufacture and distribute billions of items of protective equipment. 

Should we end the hypocrisy and see science as our saviour? Or have technological advances led humanity into a dark and troubling world from which we need to reverse? To avoid these polarised options, can and should we intervene to direct and control the way science is used and by whom? And if so, is the politics of science and technology central to the future?  
The Panel
Biologist and evolutionary theorist Bret Weinstein, inventor of voice assistant SIRI Luc Julia, genetic researcher Güneş Taylor and Flint water crisis whistle-blower Marc Edwards. Mary Ann Sieghart hosts.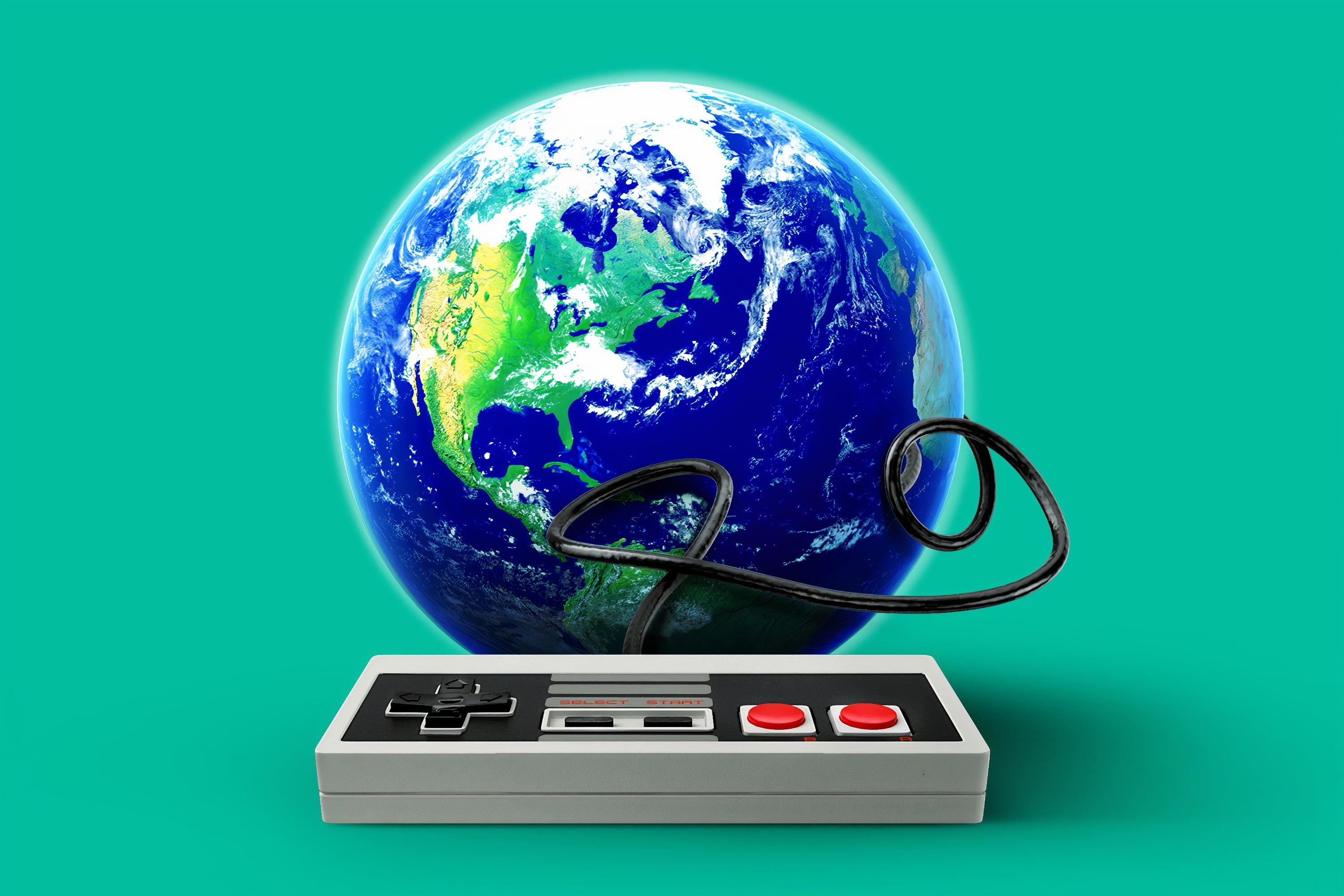 Getting Real about Global Power (Previous Event)
Is the West irrelevant?
Many argue that the West is in decline, some go further claiming the Asian age has already begun. Yet US politics dominates the media. Are we in denial? Does the West cling to the idea of dominance fearing the reality of a radically different future? Or is the end of the West overdone?
Is it time to recognise that it is just not that important who the US president is, or what American policy is in the world? Should we be focussing on China, and its recently announced 5 year plan to triple GDP by 2035 and its 'civil-military strategy' to use technological advance to strengthen military power? Or does the US remain the most influential country in the world and will it remain so for decades to come?
The Panel
Former UK Foreign Secretary Malcolm Rifkind, China reporter and broadcast editor at The Spectator Cindy Yu, writer and historian Michael Pembroke, and Global Reporting Centre collaborator Melissa Chan get real about global power. Rana Mitter hosts.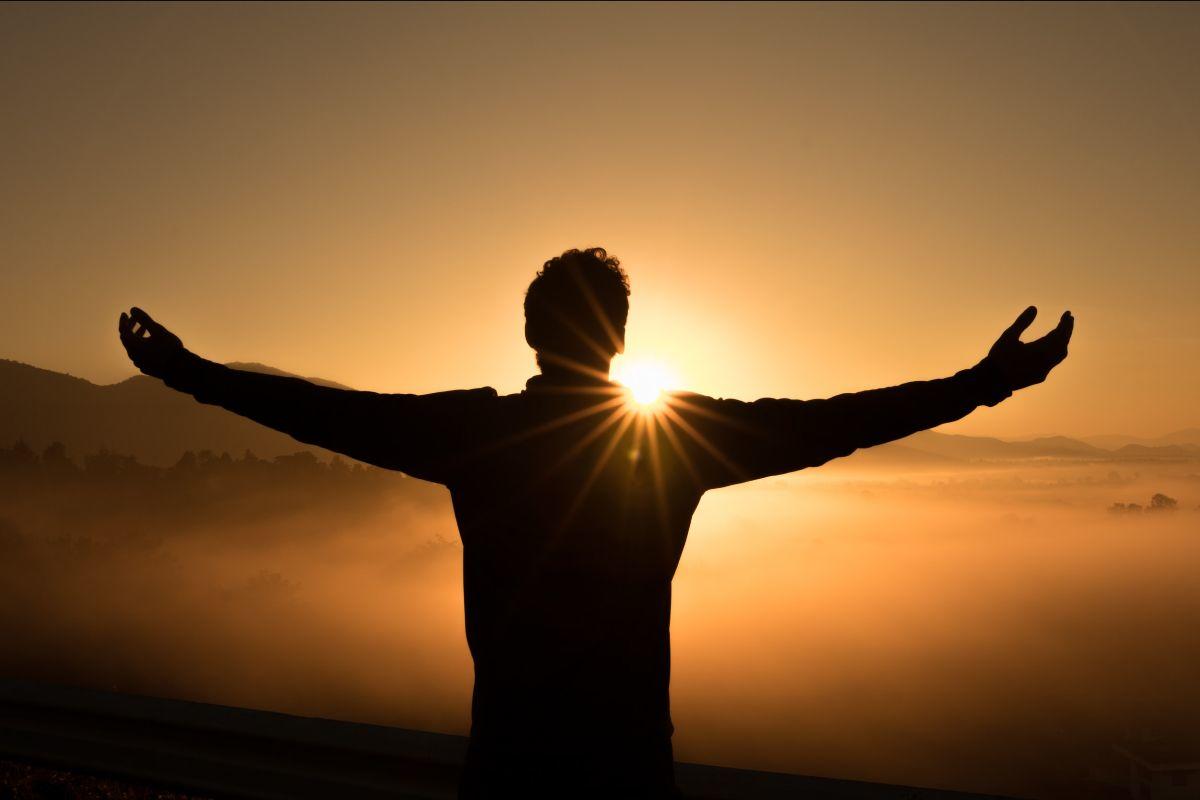 Consciousness and the World (Previous Event)
Almost from the outset of Western thought we have distinguished between our experience and the world, between the subjective and the objective, between consciousness and material reality. Yet, the connection remains profoundly puzzling. We have sought solutions - from modern day materialists and neuroscientists who argue the self is an illusion, to philosophical idealists who claimed everything is subjective, to the mind/body dualism of Descartes.Yet, none have managed a credible solution to the mystery of consciousness and its relationship to an external reality.

Might the very distinction between subject and object, conscious experience and the world, be the mistake? Can we formulate a new conceptual framework that might enable us to escape the puzzle? Or will advances in neuroscience and AI enable us find an answer to a puzzle that has dogged us for millennia?
The Panel
Post-postmodern philosopher and renowned critic of philosophical realism Hilary Lawson, author of the NYT Bestseller ''Conscious: A Brief Guide to the Fundamental Mystery of the Mind' Annaka Harris, Iranian philosopher and the author of 'Intelligence and Spirit' Reza Negarestani, and computer scientist, researcher, and proponent of "metaphysical idealism" Bernardo Kastrup debate Consciousness and the World.

Sat 20th February
10:00 am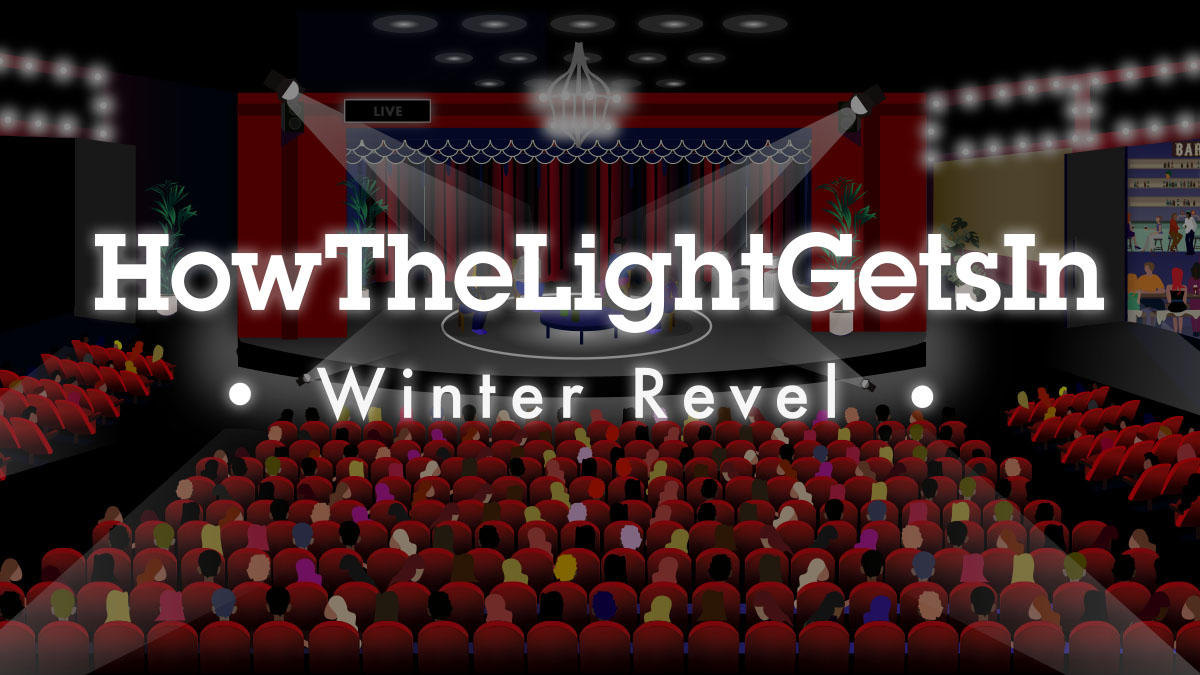 HowTheLightGetsIn Winter Revel (Previous Event)
We're thrilled to bring you news of our day-long festival HowTheLightGetsIn Winter Revel - a shaft of light in the depths of February to excite the mind and entertain the spirit.

Join us on Saturday February 20th in a brand new virtual site...
 
6 stages, 30 events, 100 speakers and artists

...with multiple events streamed at the same time, a whole range of social experiences to mix with speakers and festivalgoers, the hottest music and comedy acts and unforgettable debates.

Explore the debates and speakers, and stay tuned for the full lineup.

Limited Earlybird Tickets are available here. Don't miss out!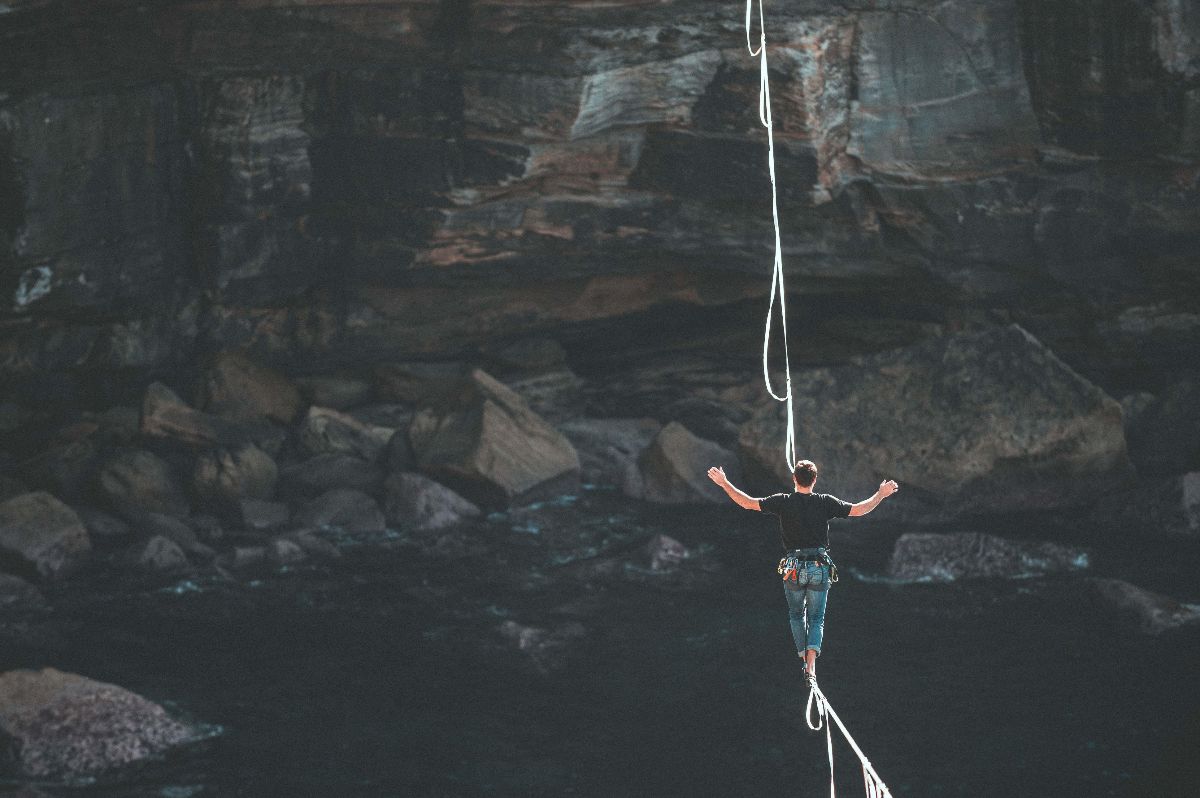 The Rational Animal (Previous Event)
Humans are rational animals. Or so many would have us believe. Yet, during the pandemic decisions by individuals, institutions and governments are rarely driven by the data. Do you know the relative risk of taking the vaccine, and not taking it? Or will you just wait to see what others, experts and celebrities,  do?  Are you aware that the risk of dying from alcohol and tobacco related diseases in 2020, some 8.5 million people last year, was five times the risk of dying from covid, with 1.6 million deaths?

Do we all need to wise up and get more rational about our decisions and the risks we do and don't face? Or are humans evolved to make social and emotional decisions, relying on the value and importance of crowd responses? And more fundamentally which is the best strategy for survival, emotion or reason?
The Panel
Dan Ariely, the James B. Duke Professor of Psychology and Behavioral Economics at Duke University, Paul Bloom, the Brooks and Suzanne Ragen Professor of Psychology and Cognitive Science at Yale University, and Patty Kostkova, Professor in Digital Health and the Director of UCL IRDR Centre for Digital Public Health in Emergencies debate if humans are truly rational animals. Güneş Taylor, training fellow at the Francis Crick Institute, hosts.