Monday 18th October - 06:00 PM BST
The Inflation Crisis
Are we heading for the end of the capitalist dream?
The cassandras have been warning of a crisis for a decade. The spectre of inflation was called first as a risk of quantitiative easing following the banking crisis back in 2008. Now post pandemic with global debt at record levels, supply bottlenecks across the world, and wholesale gas prices up ten fold, inflation has arrived. Many fear interest rate rises to control inflation will create havoc, recession and hardship across the globe. Inflation is already at 10% in Brazil and interest rates there have risen four times in the past year.
Will Government debt come back to bite us and the magic money tree turn out not to be so magical after all? Could we be heading for the biggest economic shock we have known? Or, are the fears misguided, inflation a temporary blip, and government borrowing and spending not only proven right for the pandemic but for all future policy?
Each IAI Live event is a full evening of enrichment - featuring the headline debate, speaker sessions, introductory talks, documentary screenings and the opportunity to join the debate yourself in our unique social spaces.
IAI Live subscribers can join us at all events for free, as well as exploring thousands of videos and articles on IAI.tv with daily new releases. Or you can pick up a pay-per-view ticket for this event.
Big ideas in your inbox.
Updates from the world's greatest minds - plus offers and discounts.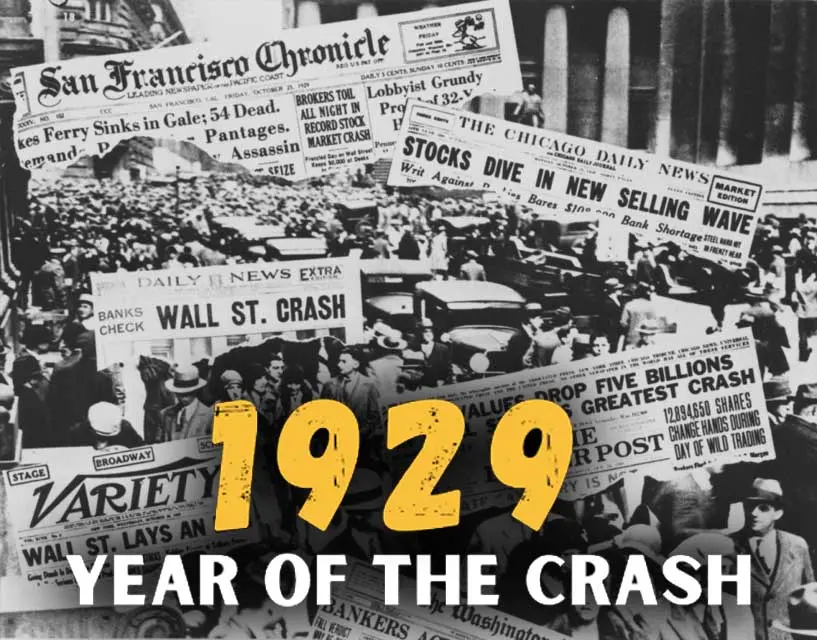 1929: The Year of the Crash
Exclusive Documentary Screening
The Wall Street Crash spread around the world like a malign infection. It humbled the rich and destroyed the savings of millions of ordinary people. It brought mass unemployment and near starvation to Europe and Asia, and slowed world trade for nearly a decade. The Crash also re-painted the political landscape, triggering the rise of ruthless dictators such as Hitler, Mussolini and Stalin.
1929: The Year of The Crash follows the wondrously decadent trail of the decade known as 'The Roaring Twenties' – the years in which Americans celebrated their post-war status as world-leaders in industry and modern invention, in which Jazz set the style for a worldwide generation and Hollywood movies featured glittering stars who bewitched a global audience. Setting the scene for a nation's dizzying rise, the film then plunges into the depths of its terrible fall, exposing the poverty, dole queues and squalid soup kitchens which followed in the wake of the Wall Street Crash. Finally, it reveals how an unlikely hero, Franklin Roosevelt, rode to the rescue of his wounded country, bringing hope and optimism back into the hearts of his people.