Monday 15th November - 06:00 PM GMT
The Next Environmental Crisis
Are our current solutions just a short term fix?
The new clean energy economy, endorsed by governments and campaigners, promises to save us from environmental disaster. But worries are growing that we could be heading to a new future crisis.  In decades to come some argue we will be struggling to contain the huge environmental damage caused by billions of highly toxic and unrecyclable solar cells and car batteries, along with newly commissioned nuclear plants, while the internet itself, bitcoin mining included, consumes uncontrollable amounts of energy.

Are the problems of the environment even more challenging than we think? Will the new economy save us, or are the current technical solutions a short term fix? Is relentless consumption and growth itself to blame for our environmental issues?  Or can we rely on humanity's ability to solve the next crisis that we may be in the process of causing now? 
Cosmologist, astrophysicist, and Astronomer Royal Martin Rees, award winning economist and Professor of Environmental Economics Thomas Sterner, and controversial climatologist Judith Curry join us to ask if we're heading towards a new environmental crisis.
Each IAI Live event is a full evening of enrichment - featuring the headline debate, speaker sessions, introductory talks, documentary screenings and the opportunity to join the debate yourself in our unique social spaces.
IAI Live subscribers can join us at all events for free, as well as exploring thousands of videos and articles on IAI.tv with daily new releases. Or you can pick up a pay-per-view ticket for this event.
Big ideas in your inbox.
Updates from the world's greatest minds - plus offers and discounts.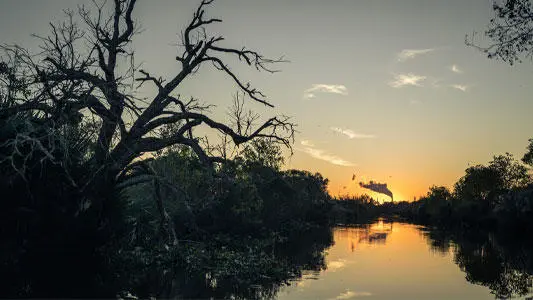 Exclusive Documentary Screening:
The Disappearing Delta
The erosion of Louisiana's wetlands is one of the greatest environmental threats the US faces today.
In terms of sea-level rise, it is the canary in the coal mine for what is likely to happen across the coastal systems of the world if we remain complacent.
This award-winning film chronicles the lives of individuals who are experiencing that loss in the deepest parts of the Mississippi Delta.
2020 JACKSON WILD MEDIA AWARD WINNER