At the heart of the quantum measurement problem is a profound misunderstanding of the subject-object relationship. A closer look at Fritz London and Edmond Bauer's work on the problem reveals Edmund Husserl's phenomenology at play. Recognising this provides a new way to explain the fate of Schrödinger's cat, writes Steven French.
Of all the mysteries associated with quantum physics, from entanglement to the Uncertainty Principle, perhaps the most fundamental is the so-called 'measurement problem'. A striking way of seeing what's at stake is by means of the infamous 'Schrödinger's Cat' thought experiment: inside a box is placed a cat and a sample of radioactive material, together with a Geiger counter connected to a device that, if triggered, will kill the cat (if you're uncomfortable with the set-up, think of putting Schrödinger in the box).
According to quantum theory the state of this arrangement should be described as a superposition of sample-doesn't-decay-geiger-counter-doesn't-trigger-cat-alive and sample-decays-geiger-counter-triggers-cat-dead. However, when we open the box, we invariably observe either an alive or a dead cat. How may we account for this transition from the superposition to the definite state of either cat-alive or cat-dead?
One option is to insist that quantum theory only applies to the micro-realm and that macroscopic objects such as Geiger counters and cats shouldn't be described as existing in these kinds of superpositions. That raises the issue of where we should draw the line between the micro and macro but setting that aside, quantum theory has been used to explain macroscopic phenomena such as the strange behaviour of superfluids and superconducting materials. Alternatively, then, perhaps we can account for the transition by making a distinction between material systems and consciousness, as suggested by one of the architects of the theory itself, John von Neumann.
How may we account for this transition from the superposition to the definite state of either cat-alive or cat-dead?
Von Neumann himself did not elaborate further on the role of consciousness here but that issue erupted in the early 1960s in the form of a debate between physicists Eugene Wigner and Henry Margenau on the one hand and the philosophers Hilary Putnam and Abner Shimony, on the other.
The former pair defended the central role of consciousness in resolving the measurement problem, referring throughout to a 'very nice little book' by Fritz London and Edmond Bauer which they took to summarize 'quite completely' the view indicated by von Neumann . Putnam and Shimony, however, separately subjected this view to blistering critical analyses, pointing out that not only did it assume a contentious mind-body dualism but that it remained utterly mysterious how consciousness could somehow reach out to the cat in the box and produce a definite outcome from a quantum superposition.
So devastating were these critiques that, despite the increasing number of 'pop' science books claiming that quantum physics demonstrated how everything is subjective, the majority of philosophers of physics turned away from this view and started paying more attention to some of the other alternatives, such as the now well-known 'Many Worlds' interpretation (according to which in one world the cat is alive, in another it is dead).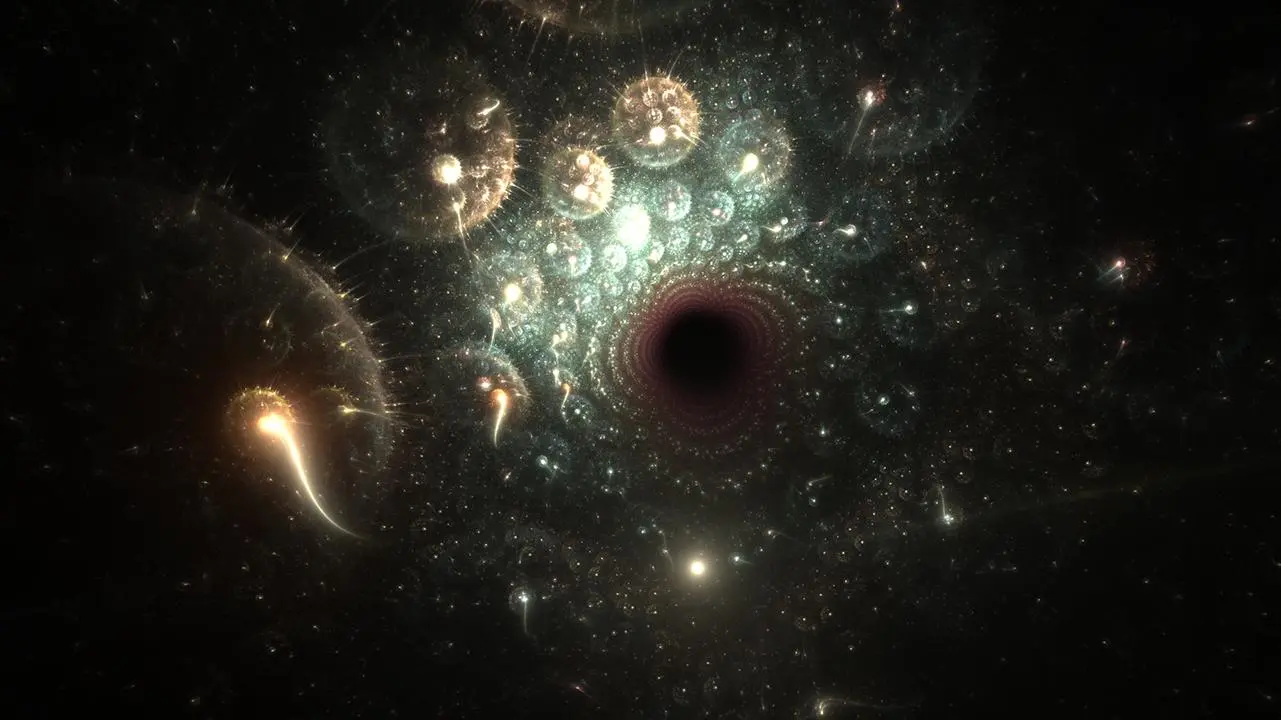 SUGGESTED VIEWING In a Parallel Universe With John Ellis, Lev Vaidman, David Tong, David Wallace
And that would be that, except for the fact that London and Bauer's 'little book' doesn't assume a form of mind-body dualism or suggest that consciousness somehow causes quantum superpositions to collapse into definite states. Both sides in the debate misunderstood what London and Bauer were really trying to say about the measurement problem. And what that was clearly comes into view once we appreciate that Fritz London, perhaps most famous for his work on superconductivity and superfluidity mentioned above, started his academic life as a student of phenomenology.
This is the school of thought founded by Edmund Husserl and further developed by him and his followers in the early decades of the twentieth century. A quick and crude characterisation takes it to be 'an enquiry into the essential structures of consciousness'. And the principal tool of this enquiry is the 'epoché', or 'bracketing off' of the 'objective' world around us so that we may expose and free ourselves from the metaphysical assumptions underpinning our natural attitudes towards that world. That doesn't mean being skeptical about the existence of the world, or turning away from it; rather, Husserl insisted, we should reorient our attitude towards it. In making such a move the invariant structures of experience are revealed and in particular we come to understand that we only ever have access to the correlation between consciousness and the world, or subject and object, so that mind and world have to be taken as 'bound constitutively together' . Furthermore, it is this correlation that is conceptually central, so that rather than thinking of the subject and object entering into a relationship, we should think of them as constituted by this relationship with consciousness at one 'pole' and the world as the other.
Both sides in the debate misunderstood what London and Bauer were really trying to say about the measurement problem.
Phenomenology has since developed along different paths so there is, as always, a lot more to say. But even when looked at through the above sketchy lens, London and Bauer's 'little book' appears very different from how it was appropriated in the above debate. First of all, quantum mechanics is taken to be not just a theory of physics but as an entirely new theory of knowledge, implying a different account of the relationship between the object and the observer from that implicit in 'naïve realism'. The nature of that relationship becomes apparent when they turn to measurement, where they note 'the essential role played by the consciousness of the observer' in the transition from the superposition described by quantum theory to the definite outcome, such as 'cat alive'. And they are explicit that this role does not involve some mysterious interaction between the observer and the system but rather involves consciousness separating itself from the correlation as one of the twin poles. This separation is effected by an act that we designate 'introspection' by which a definite mental state of, say, 'I see a live cat' is generated and correlatively the object, as the other pole, is 'made objective' by having a definite state attributed to it.
You might immediately worry that this talk of 'making objective' reintroduces an element of subjectivity here but London and Bauer dismiss 'classical' objectivity as useless and should be replaced by a new phenomenological conception according to which the 'objective world' should be understood as 'the objective world-as-it-has-meaning-for-us'. Nevertheless, how can we establish that when I open the box and see a live (but possibly quite angry) cat, you, observing me opening the box, also see that? It turns out that quantum mechanics itself can help us there: if the act of establishing this agreement between observers is itself treated as an interaction then the internal self-consistency of the quantum formalism will ensure that both will report the same outcome.
So far this has been an example of the excavation of 'lost' history. How does this phenomenological approach stand up in today's market-place of multiple interpretations of quantum physics? Take the 'Many Worlds' view mentioned above, according to which, we recall, there is in one world in which we open the box and observe a live cat and in another, we, or our counterpart, see a dead one. Many people balk at the dramatic inflation of alternative worlds that this involves but originally Everett thought of these different elements in terms of a relativization of outcomes: relative to one 'branch' of the superposition we observe a 'live cat' and relative to another we see a dead one.
On this picture, the world is what it is only as the correlate of an experiencing consciousness, but both the world as it is experienced and that consciousness are constituted by their inter-dependent relationship.
Over time these branches morphed into different 'worlds' but that core idea has found expression recently in physicist Carlo Rovelli's 'relational' interpretation of quantum theory, originally developed to help smooth the path to a form of quantum gravity . This approach takes the states of systems to be essentially relational in nature: just as velocity is not a property possessed by a system alone but only relative to some other system, so the state of 'cat alive/dead' is not one that the cat is in, in and of itself, but only in relation to the state of the other system in the measurement interaction – in this case the observer. Rovelli's interpretation obviously meshes nicely with the 'correlational' aspect of a phenomenological stance, but what the latter brings to the table is the role of consciousness as a fundamental 'pole' of Rovelli's relations. The other 'pole' is the system being observed and so on this picture, the world is what it is only as the correlate of an experiencing consciousness, but both the world as it is experienced and that consciousness are constituted by their inter-dependent relationship.
Naturally many will be uncomfortable with such a view but whatever your opinion of it, the phenomenological interpretation of quantum physics deserves to be rescued from history and considered on its own merits. At the very least, it offers a new avenue of exploration when it comes to our relationship with some of the most profound features of the universe.