We don't need ethics experts to tell us what the right thing to do is. We feel it in our bones. Our conscience screams out to us and demands we make the ethical choice. But doing the right thing is often synonymous with doing the difficult thing. And so, we deceive ourselves, claim our conscience is merely the voice of our own bias and choose the easy way out instead, writes Gordon Marino.
Kierkegaard did not offer anything approaching a systematic ethics; nevertheless, the Danish firebrand was, a matchless moral phenomenologist, a master at describing what we are up against in ourselves when we try to walk our talk about the likes of justice, equality, and love.
Kant, with whom Kierkegaard is often in deep dialogue, believed all reasonable beings can discover the moral law within themselves and in that sense, he believed that moral knowledge is universally distributed. Kant, the sage of Konigsberg, was even open to the possibility of aliens possessing the rational capacity to be subjects of the moral law, sadly enough, however, he was dubious about the rational status of people with a different hue of complexion.
Kierkegaard also believed our knowledge of right and wrong is universally distributed in the form of conscience. It could in fact be argued that it would not be fair if moral knowledge were not equally accessible to all, because then the highly intelligent and educated would have a moral advantage over the masses.
Kierkegaard was a master at describing what we are up against in ourselves when we try to walk our talk about the likes of justice, equality, and love.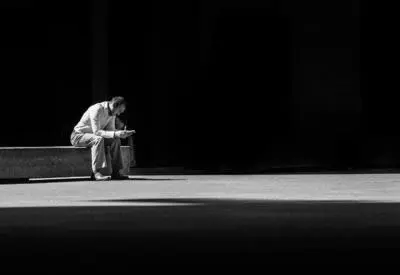 SUGGESTED READING Kierkegaard against the herd By Alastair Hannay What then are we supposed to think about the differences in moral views? When Kierkegaard encountered the chapter in Herodotus in which the historian describes the scene in which the Persian king Darius asked some Greeks--who burned their dead--what it would take for them to eat their dead fathers, the Greeks recoiled and answered nothing could persuade them. Darius then pressed some Indians--who ate their dead--what it would take for them to burn the deceased? They reacted with horror at the very mention of the idea. Kierkegaard comments that while the customs were different, the underlying value was the same – respect your parents.
Again, like Kant, Kierkegaard believed that there would be many crossroads in life in which anyone who was honest with themselves would recognize that the paths to a righteous and happy life diverged. And when that divergence occurs, it is not more ethics classes or ethics experts that we will need but instead the moral muscle to avoid self-deception, to avoid talking ourselves out of highly inconvenient truths.
Kierkegaard published his classic works under pseudonyms. In the cool halls of academia there is heated debated about how to understand his use of pen-names. My view is that each pseudonym represents a different life perspective. For instance, Johannes Climacus is Kierkegaard's philosophical persona and Vigilius Haufniensis is his psychologist. His dogmatist, Anti-Climacus, is listed as the author of The Sickness Unto Death.
In this lapidary text, the sickness unto death is described as despair, a despair not identifiable with any feeling but marked by the unwillingness to know and become our true selves. Part I, is replete with psychological descriptions of despair, but in Part II, the doctor of the soul simply announces, "despair is sin" – the sin of remaining ignorant of your true self. 
But what, asks Anti-Climacus, is sin? It cannot be described Socratically as ignorance, for if we know not what we do is right or wrong, then erroring is of no fault of ours. On the other hand, if our ignorance of right and wrong itself is self-produced we are culpable. That is precisely what Anti-Climacus believes. Reminiscent of Joseph Butler's (1692-1752) Sermon 10 On Self-Deceit, harken to Anti-Climacus' analysis of the clash that comes when doing the right thing collides with our self-interests:
"…if a person does not do what is right at the very second he knows it – then knowing simmers down. Next comes the question of how willing appraises what is known. Willing is dialectical and has under it the entire lower nature of man. If willing doe snot agree with what is known, then it does not necessarily follow that willing goes ahead and does the opposite of what willing understood …rather willing allows some time to elapse, an interim called: "We shall look at it tomorrow." During all this, knowing becomes more and more obscure, and the lower nature gains the upper hand more and more; alas, for the good must be done immediately, as soon as it is  known…the lower nature's power lies in stretching things out…And when knowing has become duly obscured, knowing and willing can better understand each other, eventually they agree completely, for now knowing has come over to the side of willing and admits that what it wants is absolutely right."
For what it is worth, we have here the age-old tripartite model, with the lower nature standing for Plato's "appetite"(orexis) the will (thumos) and knowledge equaling reason (nous).
For Kierkegaard, the door to perdition is none other than the seemingly innocent habit of procrastination. On this score, he is often misunderstood as suggesting that we should act on gut instinct, but no, instead he writes that we ought to act as soon as we know what is right. To be sure, this knowledge may require reflection but Kierkegaard and all his of pseudonyms are chary of our tendency to reflect our way out of tough decisions.
Kierkegaard believed that there would be many crossroads in life in which anyone who was honest with themselves would recognize that the paths to a righteous and happy life diverged
Because of our strong predilection for pulling the wool over our own eyes, Anti-Climacus ends the above passage with these monitory words, "And this is how perhaps the great majority of men live; they work gradually at eclipsing their ethical and ethical-religious comprehension, which would lead them into decisions that their lower nature does not much care for."
I have been walking with this difficult Dane for over three decades and in the process have come to believe that my walking partner is sometimes guilty of underestimating the moral complexities of life. Unlike those masters of suspicion, Nietzsche, Marx, and Freud, Kierkegaard did not put conscience on the couch but instead upheld its sanctity.
And yet even if you are more skeptical than Kierkegaard about everyone having the moral truth within them, even if you reject what seems to be akin to a form of intuitionism on his part, it is hard to deny that there will be times, probably many in life, when we are faced with a demanding either/or, and choose to sleep on the matter, sleep on it long enough to conclude the right course is the easy course.
For personal example, during the years of my graduate study the US was supporting an unjust war in Nicaragua. As a result, I was seriously mulling the idea of tax resisting. At the same time, I was a finalist for a Fulbright Fellowship to Denmark. These fellowships are under the auspices of the State Department and at one point a friend almost matter-of-factly splashed me with this cold water – "How do you think being a tax resister would fly with the State Department?" Now awake to the problem, I slept on that idea long enough to dream up the excuse that I should hold off tax resisting because I could do more good as someone with a doctorate!
Anyone who could write so insightfully about self-deception, is likely to have had some experience with it. This was, I think, true of Kierkegaard. While he espoused the rigorist position that faith in Jesus demands imitating Jesus in His poverty and persecution, Kierkegaard spent his vast and inherited fortune extravagantly, usually with the self-explanation that he needed posh conditions in order to perform his authorial service to Christianity.
Moreover, as Professor Nigel Hatton has pointed out, he was mute on the public debate about ending the slave trade in Denmark. Nor did he follow his acquaintance, H.C. Anderson, in decrying anti-Semitic incidents taking place in Copenhagen in the 1840's.
Why the silence on these political issues? In a letter to a lawyer friend, Kierkegaard explained, "Any purely political movement, which accordingly lacks the religious element, …is a vortex, cannot be stopped…" Maybe Kierkegaard was a hyper-focused theological Archimedes who pleaded with the Roman who was about to kill, "Don't disturb my circles." By his own account, Kierkegaard was fixating on letting his pen fly in order to provide a means for increasing the inwardness of his spiritually slumbering fellow Danes.
Whether or not, Kierkegaard was guilty of the self-deception he analyzed and deplored, there is wisdom in his warning that we need to keep a third eye on ourselves and our interests when life slams us up against the wall of a moral dilemma.
Anyone who could write so insightfully about self-deception, is likely to have had some experience with it. This was, I think, true of Kierkegaard.
As a moral phenomenologist, Kierkegaard was a sleuth at revealing ethical evasions. Freud and earlier Schopenhauer both contended our morality would be improved if we lowered our ideals to psychological reality. You can't command yourself to fly, i.e. to do the physically impossible. Similarly, it is psychologically unrealistic and unhealthy to imagine you have a duty to love everyone, even your enemy. Kierkegaard insisted it was unethical to even listen to these kinds of moral health tips. As he put it, "When someone says 'I cannot' it usually means that he wants to turn aside and take it easy."
For another rat hole of evasion, consider admiration. When confronted with moral greatness Kierkegaard observed we have come to prefer admiration over action; perhaps by treating morality as akin to an athletic talent, a la, Dr. King, Bonheoffer, and a few others are ethically gifted but most of us are not. In his journals Kierkegaard pens this verdict, "Ethics has been completely transformed into the aesthetic. We see it and admire it in the theatre, in the medium of imagination, but in life it has no home."
In his prophetic The Triumph of the Therapeutic, the late Philip Rieff proclaimed that we had entered an age in which the dictates of faith were being replaced by faith in therapy and a class of expert life-style engineer. For example, when institutions are challenged with racial problems, the administration usually reacts by engaging an anti-racism expert to offer workshops on how not to be a racist. It is a truism to groan, we now abide in an age of experts, even when it comes to ethics.
After the 1980 scandals on Wall Street, and a growing awareness of execrable medical experiments such as the Tuskegee syphilis study, a class of ethics experts, or as they sometimes call themselves "ethicists" emerged from philosophy departments across the land. In fact, in 1982 the philosopher Stephen Toulmin published an essay "How Medicine Saved the Life of Philosophy." Here, Toulmin declared that applied ethics had resuscitated the moribund field in which Toulmin was a leading figure. And yet, Kierkegaard wags a finger at the temptation to evade hard decisions on the grounds of a lack of expert knowledge. As a spiritual descendent of the Dane, Bob Dylan, put it "you don't need a weatherman to know which way the wind blows" and most of the time you don't need a so-called ethics expert to tell you right from wrong.