Democracy is not just about elections, it's about a culture of open and free communication. But that same culture contains the possibility of its destruction. Zac Gershberg argues that era of liberal democracy papered over this paradox by having elites gatekeep communication. This era is now irreversibly over. We need to learn to live with democracy's internal tension.
Democracy is one of those concepts that despite our familiarity with it, it's hard to define precisely. It's meant different things during different historical periods, and it has different versions. What do you take to be the key features of a democracy?
It's best to see democracy as a culture of communication that affords citizens the opportunities to freely express themselves and limit concentrations of power. Various government and legal designs, from parliamentary to electoral systems, can accommodate, shape, or preside over a democracy. These look different over time and within time. But the consistent characteristics of democracy, which goes back to the role of isegoria in Athens, are grounded in enabling the voices of the public to express themselves about what to do.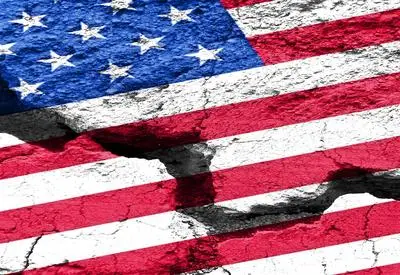 SUGGESTED READING Democracy and the polarization trap By Robert B. Talisse I am attempting to clarify and not romanticize democracy in this way. The opportunities for free expression and accountability can be squandered or thwarted. Exceptions and hypocrisies abound, and the rule of law can be used to constrain democracy rather than protect it. Who gets to enjoy the democratic rights of citizenship are often and unfortunately circumscribed. Democratic cultures, moreover, do not necessarily result in a flourishing of truth or justice, let alone tamping down on corruption. They can, and ideally and preferably they should. But democracy only sets up a contest of communication; it does not proceed without some element of chance or absent the tools of persuasion.
___
This is the paradox of democracy, that the culture of communication created by free expression allows for its own negation.
___
I think most people's idea of a democracy has something to do with choosing the government through elections. What's wrong with that understanding of democracy?
I don't think it's necessarily wrong, only narrow and limiting. Without question, voting is one of the broadest and most important exercises for citizens to express themselves. Lord knows how challenging it has been at times in all democracies — the United States, in particular — to secure and expand the franchise.
But even authoritarian governments will hold elections and referendums from time to time, and almost every society has a legal system. If we clarify, then, that a democracy, to be truly democratic, carves out space for "free and fair elections" and all that that entails, then we're back to circling around the definition of an open culture. The act of voting is singular, while communicating freely in public and private across various directions with others includes a range of forms: speaking and listening, reading and writing, associating and mobilizing, creating and consuming, watching and scrolling.
The key thesis of the book that you co-authored is that democracy contains the seed of its own destruction. Can you say why you think that is?
This is the paradox of democracy, that the culture of communication created by free expression allows for its own negation. A democracy encourages the use of persuasion, which can speak truth to power as well as secure power and exercise it. Facilitating such incentives is unsettling, even dangerous, as persuasion is exploited to win. That is, persuasion takes place not just through careful logic and evidence-based argument but also, at times, through showcasing a domineering personality or manipulating others through systemic propaganda. Even, in the most extreme cases, like fascism, we'll find a campaign seeking to do away with democracy altogether. Such a possibility is always in the offing, a latent power source to be exploited.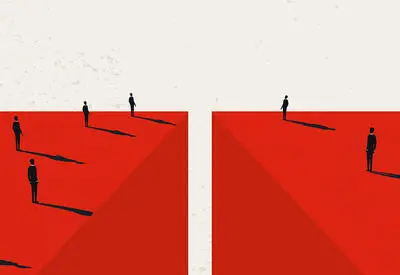 SUGGESTED READING Democracy divides us By Alexander Guerrero Even setting aside the supply-side of political rhetoric, there are demand side issues at play as well. If you take an average engaged citizen in a democracy of any ideological preference, they will likely care about issues and recognize the stakes. They want their side to win in order to make decisions and pass legislation consistent with their beliefs. Democracy asks that citizen to then simply accept when their side does not win. Theoretically, if not hopefully, they would acknowledge this as the reasonable trade-off of living in a democratic society. And we move on.
For some, however, the prospect of not winning is an outrage reflecting an illegitimate system. Losing can feel like an intolerable affront. Our citizen in question here is permitted, in a democracy, to think that, to tell their family and neighbours and friends that, to share those feelings with strangers on message boards and social networking feeds. And such a citizen might really dig supporting aspiring leaders who, because they have lost a particular vote or policy or preference, make anti-democratic appeals in a democracy.
___
"The media," as a singular entity, does not exist.
___
Your co-author is a journalist, and you are a professor in a department of communication, media and persuasion. What does media have to do with this thesis that democracy creates the conditions of its own erosion?
For us the best way to study democracy is to begin by examining the overall communications environment. If free expression is paramount, as we're suggesting, then media ecology becomes the master form of political science. Media are plural and each medium or platform operates uniquely for both the production of content and the consumption of content. "The media," as a singular entity, does not exist. 
One way to approach democracy is to assume the system is structured to reflect public opinion. That's not always the case. The practices of democracy emerge from the creative acts of rhetorical invention designed to generate salience within the communications environment. The public can be moved to support something new or revolt against the status quo or simply opt to reinforce power structures as they are.
___
We should not succumb to the ideal fantasy of democracy as a specific series of endpoints, but understand it as a point of departure.
___
The social psychologist Jonathan Haidt recently published a column in the Atlantic entitled "Yes, Social Media Really is Undermining Democracy". Do you agree with that statement? On the face of it, social media is the greatest democratization of speech ever to have even been seen, so how can more people than ever having the ability to broadcast their views be undermining, rather than strengthening democracy?
There's a whole cottage industry of articles and books that argues this sort of thing — bad for democracy! undermining democracy! — and they strike me as reflecting misguided fears of what democracy actually looks like. We should not succumb to the ideal fantasy of democracy as a specific series of endpoints, but understand it as a point of departure.
___
Despite all of the political problems that accompany social media, they have revealed democracy for what it is and expanded our communicative possibilities.
___
In the article you mention, the author finds it appalling that we've witnessed in the last decade on social media the rise of "rumours" and "half-truths" and "homogenous tribes." I, for one, was shocked — shocked! — to find rumours and half-truths and homogenous tribes in this establishment of democracy.
But I get the impulse and want to share how this works: Novel media come along and clear democratic space for persuasion. This began with the rhetoric of speech in the ancient world, pamphlets in the American and French revolutions, daily newspapers and magazines in the nineteenth century, cinema and radio in the interwar years, television during the latter half of the twenty-first century, and digital media in the twenty-first. Without question, there are patterns of bias and disruption that go along with the emergence of these new forms of communication.
The online ills of conspiratorial thinking, harassment, and threatening calls to violence that occur on the web are truly awful, and the system of ad tech surveillance is unseemly. But the question is not whether social media creates problems; it is whether social media "undermines" democracy? Despite all of the political problems that accompany social media, they have revealed democracy for what it is and expanded our communicative possibilities. Democracy is an open culture of communication, and we're experiencing the tensions of what it means when everyone is in on the act.
What's the best way to understand how contemporary digital media, including social media, is different from past forms of media, like the press, the radio and TV?
Everyday people have, for the first time in human history, the power to broadcast, publish, and disseminate on their own to a mass audience. The structural restraints to access and connection have been overcome. Time has contracted, connections have expanded. I really do hope we can recognize how historically awesome that is. But, obviously, I'm no utopian fool out here promising global harmony as a cover for a boost microtargeting data.
If you'll indulge me to offer a twist on the old Marshall McLuhan adage, I'd say the distinguishing characteristic of digital media content is that it consists of all other media combined: the gossip of speech, the arguments of print, the acoustic space of radio, news reporting of journalism, the sensational videos of television, and access to streaming the cinema. It's not just one medium colonizing another but a giant goo-mess of convergence.
The philosopher Karl Popper described what he called the paradox of tolerance in his book The Open Society and its Enemies in the following "Unlimited tolerance must lead to the disappearance of tolerance. If we extend unlimited tolerance even to those who are intolerant, if we are not prepared to defend a tolerant society against the onslaught of the intolerant, then the tolerant will be destroyed, and tolerance with them." Is the paradox of democracy essentially the same as the paradox of tolerance?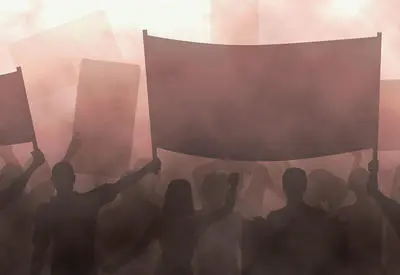 SUGGESTED READING Will autocracy triumph over democracy? By Matthew Kroenig Great question! Alas, no. Popper is describing an ethical conundrum within the values of a liberal public sphere, arguing that it should be practiced in a very particular way. I'm not rejecting the sentiment, mind you, and even agree we should be able to exercise free expression to identify and repudiate intolerant actors and their speech. That Popper paradox functions as a nifty bit of bait, though, and it's not lost on the intolerant that they can find some purchase in invoking it to call out the hypocrisy of others.
___
The age of liberal democracy papered over this for a time, erecting norms and laws and communications systems that could be managed by elites. That age is over, dead.
___
Can democracies protect themselves from self-destruction, or is there simply a natural cycle to forms of government, like Plato and Aristotle argued – the philosophers who first pondered the nature of democracy and its discontents? Is democracy fated to transform into authoritarianism? And what's your greatest worry about the developments in Western liberal democracies in the near future?
I'll say this: nothing is settled. Everything is open to chance and change. There's no natural cycle to these things, no workings of destiny or fate, no self-correcting system. Democracy can end quickly or slowly or sustain itself poorly but with some resilience. The paradox is simply a permanent existential tension we'll have to confront and live with, if we can.
The age of liberal democracy papered this over for a time, erecting norms and laws and communications systems that could be managed by elites. That age is over, dead. Reality and the rule of law and political norms remain up for grabs.
Long-term, the question I wonder is whether democracy can check and limit corruption? We point out in the book that this, along with free expression, is what makes democracy worthwhile. Yet it is only an opportunity, not a certainty. I certainly expect the disruptive qualities of convergent media and populist rhetoric will be with us in a decade from now. But such influence might dissipate as people get wise to the tricks.
Concentrating power as a matter of economic and/or political privilege strikes me as an eternal feature of human society, however. For me, then, I wonder whether we will have the ethical capacity to call it out as such; I wonder whether we'll still have the news sources to investigate and expose corruption for what it is; and I wonder whether we'll have the political fortitude to do something or anything about it.