Introducing IAI Live
The world's leading thinkers go head to head on the defining issues of our times.
Live in a virtual reality setting, with a main Arena, Box Office, and meeting spaces.
Text chat to others during the event. Join the speakers in a video call after the event to
carry on the conversation face to face. Meet up with other attendees.
All in a totally unique virtual reality setting, building on the revolutionary technology
that made September's HowTheLightGetsIn Global 2020, and February's Winter Revel, a storming success.
IAI Live events are free to access for IAI Live subscribers,
or can be accessed on a pay-per-view basis.
Subscriptions and Tickets below.


Click the image below to enter the IAI virtual reality venue.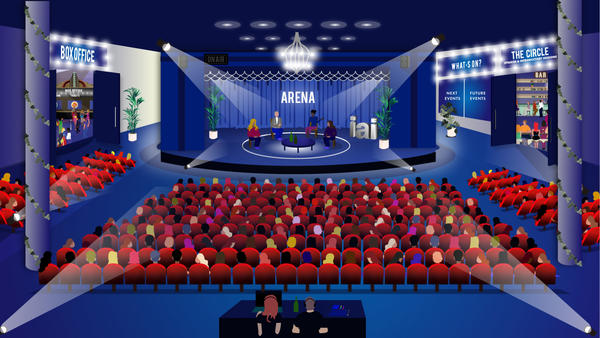 Start in the box office, and step inside the IAI Live Arena to watch debates.
Head to the circle to join our social experiences or to watch the introductory session.
We recommend using a desktop computer for the best experience.